Lincoln Personalized Test Drive
Introducing the modern day test drive - TEST DRIVES DELIVERED TO YOU!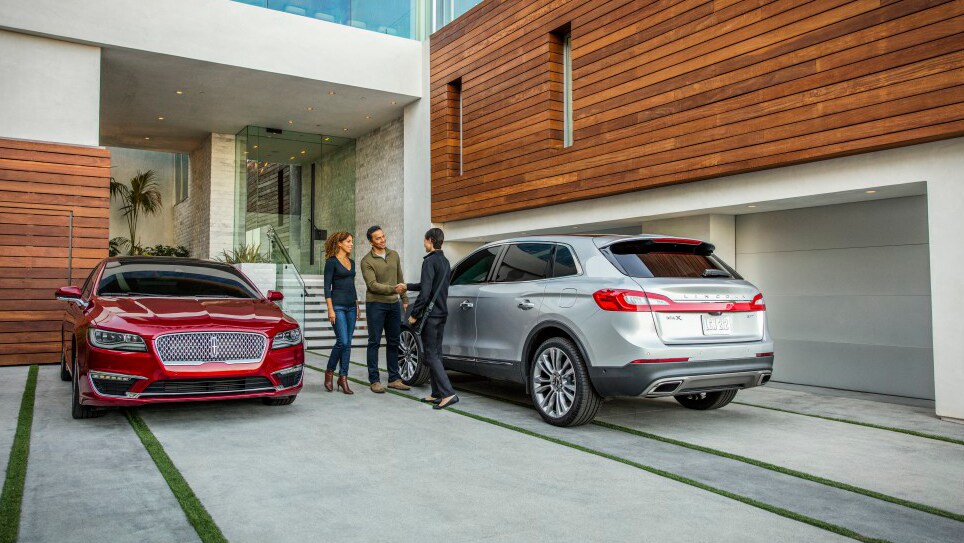 An Effortless Experience:
Let us bring the test drive to you.
Introducing a new personalized way to experience a NEW Lincoln when and where you want.
Enjoy seeing the new Lincoln you want in a pressure free environment like that of your home or office.
Our Qualified Lincoln Product Specialist will deliver a vehicle to you for a no obligation, no strings attached test drive experience.
Choose a Location:
Just say when and where.
First, select from any of our NEW Lincoln models and available trim.
Then choose the time and location for your test drive. At your home, your office or wherever it's convenient for you.
We'll coordinate the time to deliver the test drive to you as long as your delivery location is within 30 miles of Olathe Lincoln.
Stay Up To Date.
Next, you will receive text message updates notifying you of our progress as we near your location.
You'll be able to track your new Lincoln and get to know your Lincoln Product Specialist prior to arrival.
Start Your Test Drive.
Once your Lincoln Product Specialist arrives at your requested location you'll begin your test drive.
Your qualified Lincoln Product Specialist will introduce you to the new Lincoln of your choosing and be able to answer any questions you may have.
Lincoln Personalized Test Drive Submission Form
Schedule Your Test Drive
Please provide your contact information. We will send you an email confirmation and a text message confirming your reservation. A valid driver's license is required to participate. Please present your driver's license and proof of insurance to the Olathe Lincoln Product Specialist when they arrive.
Please complete this form to schedule your lincoln personalized test drive.
Hours
Monday

8am-8pm

Tuesday

8am-8pm

Wednesday

8am-8pm

Thursday

8am-8pm

Friday

8am-6pm

Saturday

8am-5pm

Sunday

Closed